2013-08-28 19:14:18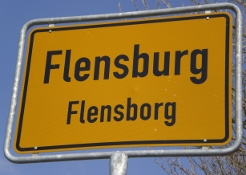 We now have 46 registrations (for 45 seats) for Oktoberfest Flensburg 2013.

This obviously means, that registration is closed.

On http://www.ah3.dk/flensburg2013.php you can see who has registered.

If you are registered, but no longer wish to go to Flensburg, please contact me asap, so that your seat can be given to somebody else.

If you are not registered, but wish join the Oktoberfest, please contact me, and you'll be put on a waiting list. We may be able to get additional tickets.

Again this year there is a bonus. We are going to visit Flensburg Brauerei on friday. If you are registered for the visit to Flensburg Brauerei, there will be a (+) next to your name in the list of participants. You can still change your mind about going - it's a lot of fun.